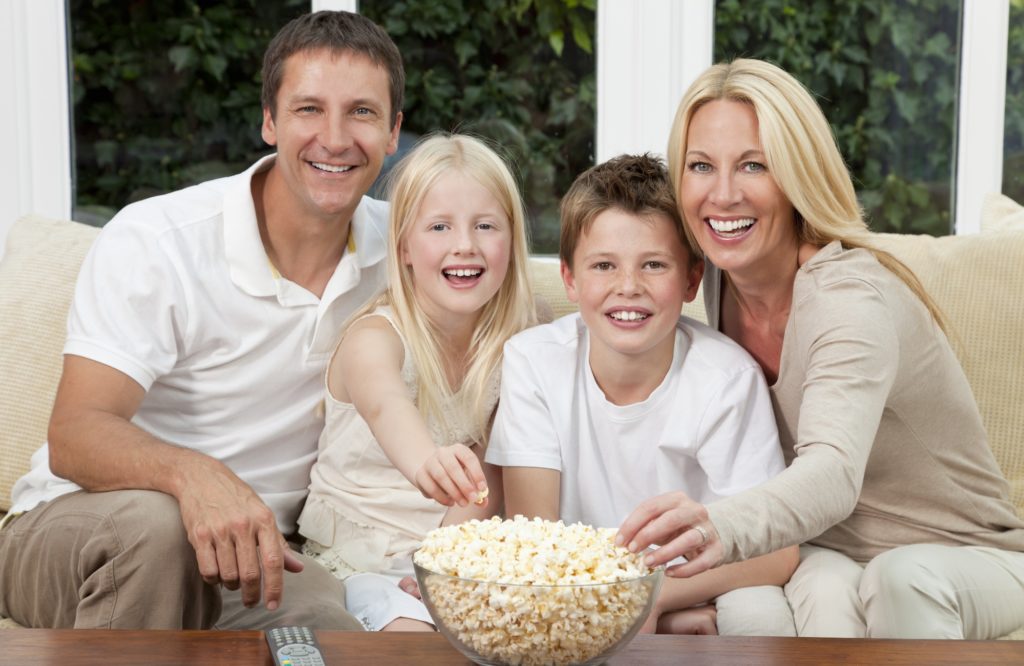 We've put together a list of common questions we get asked at the practice. If the answer to your question isn't here then please call or email us.
What is cosmetic dentistry?
Cosmetic dentistry is the art and science of designing wonderful smiles. It involves all aspects of general dentistry with a special emphasis to ensure that the individual teeth, as well as the smile, look their very best.
Should I consider cosmetic dentistry?
Look carefully at your smile. If you feel it could be better, you should consider cosmetic dentistry. Having a beautiful smile goes deeper than appearances. It gives you confidence. It will give you an edge in your everyday activities, improving your professional and personal image.
What types of problems does cosmetic dentistry solve?
If your teeth are dark or worn and make you look older, if gaps or chips make you feel self-conscious, or if crooked or discoloured teeth stop you from smiling fully, cosmetic dentistry can help. The negative effects of abnormal gum tissue or out-of-date dental treatment are also problems that can be corrected with cosmetic dentistry.
If I require fillings which type should I get?
Silver (amalgam) and gold were used extensively in the past. Today tooth coloured porcelain or composite materials that are strong and extremely wear resistant are the material of choice. You can even give your teeth a 'face lift' by removing your old metal fillings and replacing them with 'invisible' ones. Ask our advice on this.
What is plaque and how does it affect my teeth?
Plaque is a colourless, sticky film of bacteria that constantly forms on teeth. If left undisturbed, the bacteria in the plaque produces byproducts that can not only irritate the gums and make them bleed, but can also lead to periodontal disease. A daily regimen of proper brushing, flossing and rinsing (plus regular dental visits) will help you keep your teeth healthy.
My gums bleed when I brush or floss. Is this normal?
Healthy gum tissue does not bleed. This is most likely a sign of early gingivitis. If you experience bleeding gums, see us to review proper brushing and flossing techniques. Also schedule a soft tissue evaluation and prophylactic cleaning. Gum bleeding must be taken seriously because, if left untreated, it will lead to periodontal disease.
How often should I have my teeth professionally cleaned?
People accumulate plaque at different rates. Normally every 6 months is sufficient.
What is "tartar" or calculus and how can I control it?
Tartar is 'hardened plaque' that has been left undisturbed. It is a black, solidified protein layer at the gum line that can only be removed safely with a dental scaling instrument during hygiene cleaning. The best way to control tartar is to brush and floss everyday.
Why should I spend a lot of money on root canal? Why not just pull the tooth out?
Losing a tooth can be the beginning of many more lost teeth. Saving the tooth maintains space, keeps other teeth from shifting, and eliminates the need and cost of a bridge or an implant. Although seemingly expensive, it is actually quite cost effective.
Will whitening my teeth hurt me or cause any damage?
No. Tooth whitening is a dental procedure that has been continually improved over time. It is completely safe and a very conservative treatment.
Do I need to have my wisdom teeth removed?
Your wisdom teeth need only be removed if they are causing continual bouts of infection, or if they are so badly decayed that they cannot be saved, or are so difficult to clean that they are causing decay to the tooth in front. Generally, we now avoid removing wisdom teeth if none of the above factors exist.
Do you offer a hygienist service?
A full hygienist service is run at the practice to help maintain the health of the gums and supporting tissues of the teeth. Often a scale and polish twice a year is sufficient. For more advanced gum disease (periodontal disease) a course of deep cleaning may be recommended (root debridement and curettage).
Do you see children at the practice?
We welcome children at any age. We would recommend that children come from at least three years of age to get them used to the dentists.
Do you see patients who hold a Medical Card?
Yes, we see all patients requiring dental treatment. This includes patients holding a current valid medical card.
Do you treat nervous patients?
At Kilcullen Dental, we do our upmost to make your appointment as stress-free and as relaxed as possible. If you are nervous, discuss this with the dentist so that he can reassure you of what steps can be taken to put you at your ease.
How can I change my appointment?
You can change your appointment by phoning the practice on 045 480816, or by e-mailing the practice at info@kilcullendental.ie.
How do I make an enquiry about my dental condition?
If you have any concerns or queries regarding your oral health or condition, you may e-mail, write to, or phone the practice. Our staff will be able to answer your questions, without you necessarily having to attend for an examination. Our advice is free, so don't hesitate in contacting us. Of course, there may be some questions we cannot answer without seeing you, and so an examination would then be necessary.
How much will my treatment cost and can I get treatment under the PRSI scheme?
We offer a transparent pricing scheme and always give a printed estimate for any treatment required. Our prices are competitive and represent excellent value for money.
We do operate the PRSI scheme. This allows you one free dental examination each year. Please inform us of your PRSI number prior to your first appointment so we can check with Social Protection that you qualify for treatment under the PRSI scheme.
How often do I need to see the dentist or hygienist?
Usually it is wise to see the dentist at least once a year. However, you may be asked to come in twice a year if your oral condition warrants it. This also applies to appointments with the hygienist, although some patients may be recommended more frequent appointments.
What do I do if I have a dental emergency?
Contact the practice as soon as possible so that we can see you swiftly. We normally hold 'emergency slots' within each working day for this purpose. The earlier you contact the practice, the easier it will be to see you at a time that suits you best.
What happens if I miss an appointment?
If you realise that you have missed an appointment contact the practice so that the appointment can be rearranged. If you are aware that you will not be able to keep an appointment please let us know so that your appointment can be given to someone who would like to be seen soon. Failure to cancel an appointment may result in a charge.